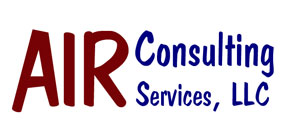 Serving both residential and commercial clients, AIR Consulting Services (AIR) specializes in indoor air quality assessment, mold testing, evaluation and remediation, and basement waterproofing. We have more than 60 staff years of experience in hazard recognition, evaluation and control in commercial and residential buildings. We pursue a business strategy of providing high quality services to a group of demanding clients, who expect top-shelf performance.
AIR Consulting Services is owned and managed by David M. Kichula, CIH, who has more than 35 years experience in the evaluation and mitigation of indoor environmental problems. The firm has evolved based on his expertise in industrial hygiene, indoor air quality, mold assessment and water management.  The initial AIR niche was in the indoor air quality field, including studies in residential, commercial and institutional settings. AIR monitored airborne contaminants such as respirable particulates, heavy metals, pesticides, PCB's and volatile organic compounds. These services remain a strong business segment for the firm.
The approach evolved as concerns arose regarding microbial contaminants such as mold and bacteria in the late 1990's.  Mold and associated microorganisms were always part of commercial indoor air quality surveys. When mold contamination was recognized as a hazard in residential settings, AIR was able to respond responsibly due to its experience and expertise in the field. No learning curve was necessary and no make-believe benchmarks were employed. AIR relied on standards that had long been established by recognized agencies such as:
United States Environmental Protection Agency (EPA)
American Conference of Governmental Industrial Hygienists (ACGIH)
American Society of Heating, Air Conditioning and Refrigeration Engineers (ASHRAE)
American Industrial Hygiene Association (AIHA)
Institute of Inspection, Cleaning and Restoration (IICRC)
By using the basic building science expected from an industrial hygienist and the established standards cited above, AIR is able to diagnose building issues of concern and find appropriate solutions. There is no hyperbole, scare tactic or bravado. Just building science.
Our success in the residential and commercial mold assessment arena logically lead to solving the primary causative issue: water intrusion. When virtually all mold problems are caused by either water leakage or elevated relative humidity, the need to control water activity is obvious. We started to research solutions to water problems in 2003 and tried several approaches.
In 2008 we finally settled on the approach and products developed by Basement Technologies.
In the last seven years we have been very successful at controlling water intrusion in basements, which has gone a long way toward controlling mold activity. The combination of our industrial hygiene expertise and the Basement Technologies product line has been effective and satisfying.