David M. Kichula has substantial expertise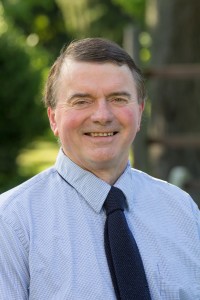 in the areas of biological hazard remediation, indoor air quality, and health and safety compliance in the construction field. He has developed health and safety-training programs, written compliance plans and provided project management services in the areas of biological contamination, asbestos and lead abatement, and heavy metal clean up. He has conducted compliance audits for conformance with federal OSHA and EPA regulations, and with ASHRAE and ACGIH industry standards.
Certified Industrial Hygienist in Comprehensive Practice No. 3425, 1986
More than 35 years experience in industrial hygiene consultation.
Solid experience in the construction, operation and maintenance of commercial, industrial and educational buildings.
The industrial hygienist of record for many indoor air quality clients, including the Library of Congress, Smithsonian Institution, Empire State Building, Philadelphia Naval Shipyard and Pentagon.
Designed numerous projects for the mitigation of environmental hazards, including biological contaminants, asbestos and heavy metals.
Conducted biological testing for anthrax at government agencies.
His classical IH experience includes work with the NJ Department of Health on the Hudson County Chromium Project, where occupational exposures to chromium slag landfill were measured and evaluated. He was the Project Manager for a five year health and safety contract with the federal General Services Administration for Region II buildings. He was also the Project Manager for two years with the Pentagon and GSA in the National Capital Region. He designed and performed safety inspections related to indoor air quality, lead and asbestos abatement, ventilation, ergonomics, electrical safety, and process safety.
Mr. Kichula has conducted indoor air quality surveys and biological evaluations in many health-sensitive environments, including hospitals, schools and libraries. These have included investigations of Legionella outbreaks at Bellevue Hospital in NYC, fungal contamination at the Library of Congress, and ventilation performance at the Empire State Building. He worked as the indoor air quality expert for the Legal Aid Society in their oversight of tuberculosis isolation units at Rykers Island by the NYC Department of Corrections. He designed and implemented anthrax sampling protocols for the federal Office of Personnel Management and Peace Corps.
Mr. Kichula has worked as the safety professional of record for many asbestos, heavy metal and lead abatement projects. These have included sandblasting operations at high profile buildings at Earle Naval Weapons Depot, Naval Jet Propulsion Laboratory, and McGuire Air Force Base. He performed the risk assessment and designed the abatement procedures for lead-based paint in seven floors of the Essex County Superior Court System. He has also designed remediation programs for the Navy at the Philadelphia Naval Shipyard, including heavy metal contaminants such as arsenic, cadmium and nickel at the Naval Foundry and Propeller Center (NFPC).
Mr. Kichula designed and implemented several clean-up projects for buildings adjoining the World Trade Center, including the World Financial Center. He included the EPA COPC parameters asbestos, vitreous fibers, PCB's, PAH's, mercury and lead in the testing.
He has designed and overseen numerous remediation projects for fungal and bacteria contaminants. The work has included large remediation projects at the University of Medicine and Dentistry Hospital in Newark NJ, Albert Einstein Healthcare Network in Philadelphia PA, and Lutheran Social Ministries in West Caldwell NJ. He has also conducted biological inspection and testing related to water infiltration through the synthetic stucco product known as the exterior insulated finish system (EIFS). He currently serves as the mold evaluation expert on property loss claims for several large insurance companies.
He has conducted hundreds of asbestos building surveys, and has designed and monitored many abatement projects since 1981. He became one of the first Asbestos Safety Technicians in the State of NJ, and assisted with the training for the state certification program. His abatement design work has included many government and private sector building owners, including the Veteran's Administration, Bureau of Prisons, and the Library of Congress. He designed and managed the $3 Million abatement at the high security federal penitentiary in Lewisburg, PA. He was also involved in the design of a state-of-the-art vitrification plant for the conversion of asbestos to glass at the Naval Shipyard in Philadelphia, PA.
Mr. Kichula developed the course curricula and acted as the Training Director for the State Certified asbestos training courses presented by Princeton Testing Laboratory from 1985 to 1994. He was a Founding Member and President of the Asbestos Safety Control Monitors Association, and sat on the NJ Asbestos Review Committee from 1990 to 1992. He served on the Asbestos Review Committee in 1991, working with State officials, building owners, and industry representatives in a comprehensive revision of N.J.A.C 5:23-8.
Mr. Kichula has long experience with noise surveys and hearing conservation programs. He has conducted noise surveys in many federal maintenance and production facilities, including the Pentagon, Naval Jet Propulsion Laboratory, and the Philadelphia Naval Shipyard. He has developed sound level contours around heavy equipment, including tracked vehicles, high performance and conventional engines, and emergency generators. He has developed hearing conservation programs for many government and commercial clients. He has provided training in hearing conservation and hearing protection for many years.
He has provided expert opinion assistance in many tort cases, generally involving the air quality and asbestos abatement industries. He has successfully testified for the NJ Attorney General's Office, several public school systems, and the US Environmental Protection Agency. His expert role has been in the assessment of exposure risk, evaluation of remediation effectiveness, and the characterization of chemical and biological contaminants. He has provided trial and deposition testimony in several high profile cases.